About this Event
As an IP Connect Week event, the PCC Maker Festival aims to connect the local tech and innovation community with students and faculty from PCC. Pasadena City College is a multiple Aspen Award finalist which recognizes the top community colleges in the nation, and our students and faculty are engaged in multiple STEM and creative clubs and activities. Our Maker Festival will include exhibits from industry as well as students, and will offer a chance for networking and collaboration between the two. The public is welcome to this free event, and there will be exhibits for middle and high school students as well.
Featuring exhibits from:
JPL Open Source Rover
Nonscriptum
reDiscover Center
PCC Electronics
SGV Tech Meetup
Los Angeles Public Library
PCC Fab Lab
She.Codes
Mesa
MAKEit 3D
Microduino
PCC Motorsports
and more!
Type of event
Technology
Signature
Design
Science
Students
Showcase
Organizer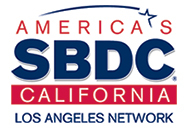 Location
Pasadena City College, Creveling Lounge
1570 E Colorado Blvd
Pasadena, CA 91106
Street parking is available or use PCC Parking Lot No. 3 at corner of Hill St. and Del Mar Ave.
Special Needs or Accommodations?
If you have questions regarding the events listed on this Community Calendar or if you desire an accommodation related to your disability, please contact the organizer listed on the registration page for the event. The Innovate Pasadena's Connect Week Calendar is provided as a community service to Pasadena citizens and community organizations. Though the calendar is moderated for posting acceptable events, Innovate Pasadena does not endorse nor verify the information included.
Loading map...
Don't miss out on a great event!