About this Event
Join us at the "Tea Tech & Tequila Immersive Salon" for the convergence of 75-100 innovative and passionate people, including entrepreneurs, CEOs, makers, engineers, scientists, tech professionals, investors, lenders, educators, students, designers, and content creators. Hosted at the Pasadena Women's City Club, which for over 70 years has provided a beautiful and vibrant home for local non-­profit organizations, women entrepreneurs, and members, we invite you to enjoy a unique blending of the 1905 historic venue with 2019 new and emerging technologies. The evening offers tech showcases, business promotions, networking, great food, and presentations featuring the fine artistries and tastings of Charles & Company Tea and Volcán de mi Tierra Tequila by Louis Vuitton.
We're excited about the XR Observatory, a new addition to the event. With so much attention drawn to spatial computing beyond video games, we're presenting an opportunity for attendees to experience a variety of applications of virtual reality, augmented reality, and mixed reality technologies.
We are honored to present the new Champion Of Change Pioneer Award to John Singleton posthumously for a prolific career as an innovator, entrepreneur, storyteller, and content creator. Experience our tribute in virtual reality.
Proceeds from the evening will help support Foothill Arts Collective, Inc. (FAC). FAC, a 501(c)3 organization serving the San Gabriel Valley for 26+ years, is dedicated to helping community youth discover and develop their artistic talents and gifts with confidence in a nurturing and safe environment. With an eye on the convergence of art, performance, and technology, FAC looks forward to partnering with community innovators, educators, and entrepreneurs to provide our youth with paths to future careers for their passions.
Type of event
Technology
Mixer
Networking
Showcase
Organizer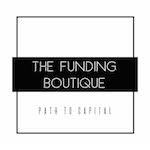 Location
Women's City Club of Pasadena
160 N Oakland Ave
Pasadena, CA 91101
Parking is directly behind the building at 165 N. Madison (between Walnut and Union), in the 2nd driveway south of Walnut on west side of Madison.
Special Needs or Accommodations?
If you have questions regarding the events listed on this Community Calendar or if you desire an accommodation related to your disability, please contact the organizer listed on the registration page for the event. The Innovate Pasadena's Connect Week Calendar is provided as a community service to Pasadena citizens and community organizations. Though the calendar is moderated for posting acceptable events, Innovate Pasadena does not endorse nor verify the information included.
Loading map...
Don't miss out on a great event!