About the Venue
Our Mission: Inspired Leadership
That's what takes nonprofit organizations from good to incredible. We believe it takes more than a village; it takes tenacity, creativity & integrity to make even the smallest impact. That's why we're passionate about charity. This isn't our job, it's our mission. We help build leaders and organizations who grow, innovate & inspire.
We are professionals dedicated to providing coaching, planning and staffing tailored specifically to the nonprofit sector. Our broad spectrum of services will help increase revenues, expand awareness and strengthen service delivery.
Because we know together, we can do more good.
Details + Amenities
Type: Office Building
Capacity: 15-25
Hours: October 23, 24, 26
Great for:
Kid-Friendly
Students
Meetup
Roundtable
Workshop
Rooms Available
Main Conference Room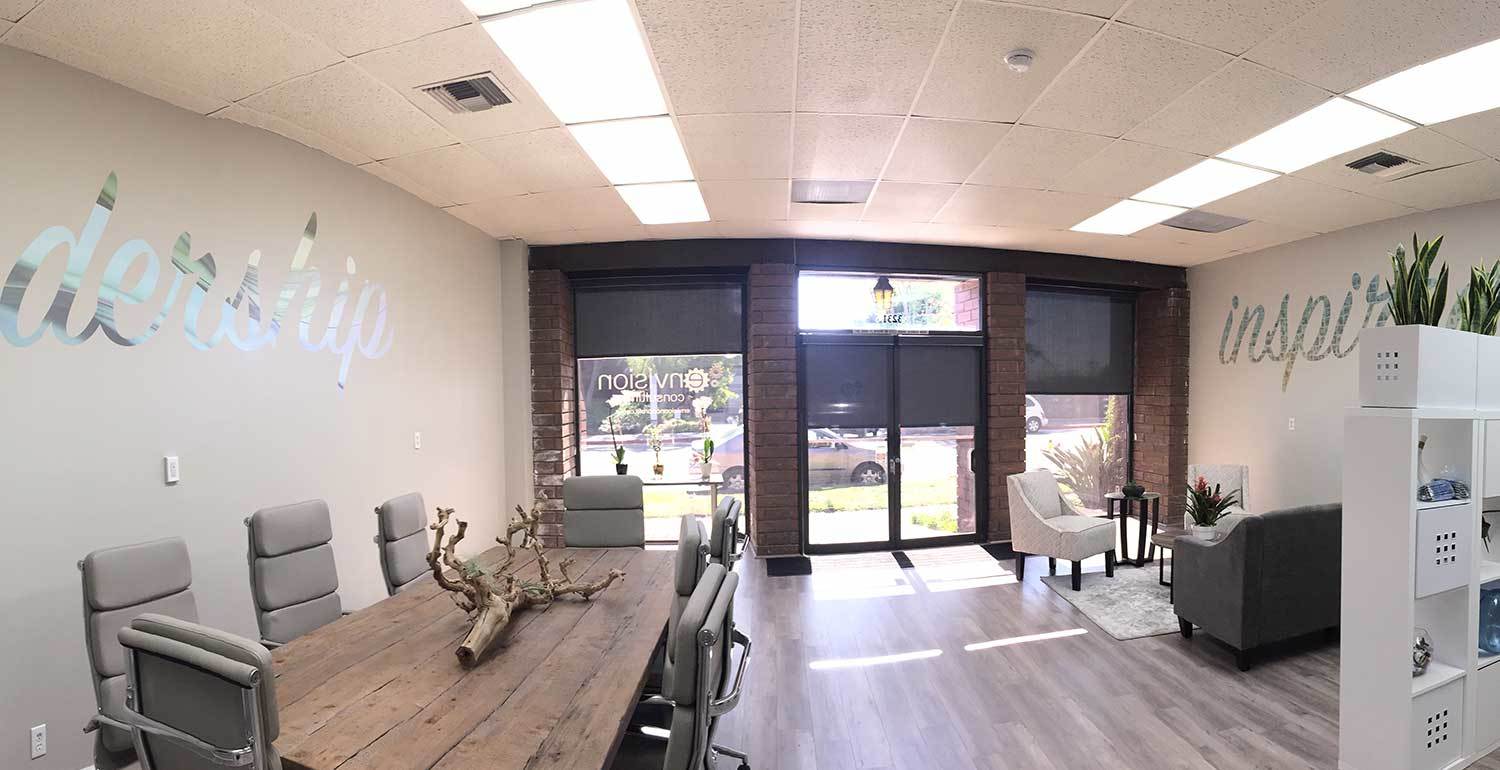 Location
Envision Consulting
3231 E Foothill Blvd
Pasadena, CA 91107
Parking is available on the street or nearby at El Torito & Bed, Bath and Beyond.
Loading map...
Want to host your event at Envision Consulting? Drop them a line!